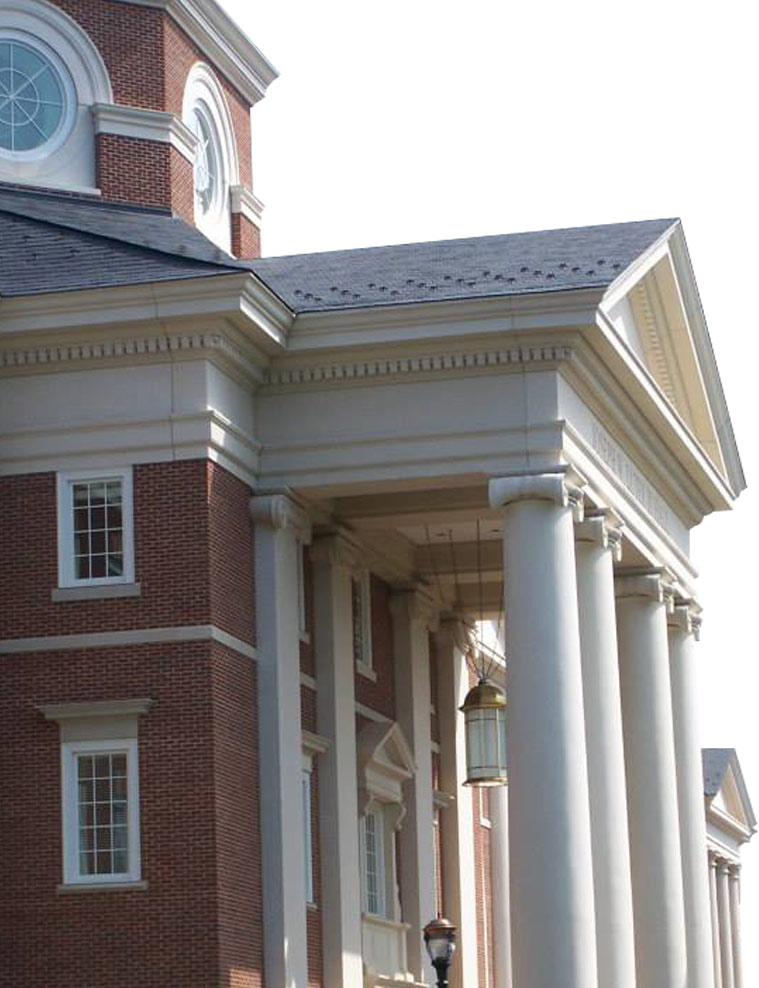 Greetings From P&D
Architectural
P&D Architectural Precast Inc. has been manufacturing quality architectural precast concrete and cast stone products for over 25 years. Our projects range from small cast stone products such as pier caps, precast window sills, headers, and precast wall coping to large panels, beams, columns, and spandrels for multi-storied office buildings and parking decks.
In 1987, we began making small cast stone trim pieces and had evolved to include large panels up to 40 feet long.
P&D makes a quality product, but what sets us apart is our service. Other precast companies talk service; we live it! Our team members have a passion for what they do and strive to do their very best to construct something they are proud of. That passion spills over to service for our customers. We work with architects, general contractors, and masonry contractors, helping with the projects' design, scheduling, and logistics.
We strive to have the precast produced and ready for shipment long before it is needed on the job. Our commitment is always to take care of our clients and make sure that their needs are well-met. If there are any concerns involving the precast, we will not hesitate to be at the Jobsite to help remedy the situation.
P&D Architectural Precast Inc. wants you to be satisfied with our product and service because we want to build a long-lasting relationship with you. Our service area covers, but is not limited to, North Carolina, South Carolina, Georgia, Virginia, and Maryland.
Please call or email us with any precast projects you may have. We would love to have an opportunity to work for you!